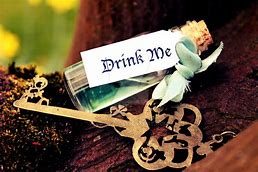 Alice: "Would you tell me, please, which way I ought to go from here?"
The Cheshire Cat: "That depends a good deal on where you want to get to."
Alice: "I don't much care where."
The Cheshire Cat: "Then it doesn't matter which way you go."
By: Lewis Carrol
DESTINATION UNKNOWN
...CHALLENGE EXTENDED...
"Did you ever just want to get in the car and drive away? Just away. No plans, no destination, just sneak away from everything you know for just a moment in time. Stepping outside of your comfort zone can be a little frightening, but when you picture yourself you're on an open road, eating in a small town diner, going on a shopping spree in New York City, soaking up the sun on some beautiful coastline without interruption or perhaps a spa treatment that relaxes you to your very core. Taking that leap of faith towards a mindful experience is scary and exhilarating at the same time. That's when it's time to do it! It's all about you, taking a brief recess from the everyday, mundane, routine of life to re-center and regroup so you can go back to the norm and be even more fabulous than you were before. Really it's just you and whatever the road presents.
When someone asks where are you going on your vacation and you reply, "wherever the wind blows me", first they're going to chuckle as if you're kidding, but once they realize you're actually serious, they become intrigued. I have taken many different kinds of trips and I have to tell you, the unknown destination trips are my all time favorites. The moment you make the choice to actually do it, a totally unplanned, no reservations, no schedules, just a pack and go kind of trip, you're going to feel a rush of energy and endless possibilities. The sheer idea of the unknown is exciting. Embrace that feeling and go with it. You will be so happy you allowed yourself this free flowing journey to unfold, step by step, right before your eyes. All you need to do is pick a direction, decide on a length of time you will be gone and decide how much you want to spend per day on lodging, food and whatever else. So Which Way is it gonna be? North? South? East? West? Call the baby sitter, tell your boss you need a mental heath break, pack a bag and hit the road! It's that easy. Below are some suggestions to guide you into your first Unknown Destination getaway. Safe travels and always be aware of your surroundings.
IT DOESN'T MATTER HOW YOU GET THERE, JUST GET THERE!
Wheels - If traveling by car, make sure your car is road ready and you have a roadside assistance package such as Travelers Insurance or AAA. Packing a cooler and some snacks is always a good idea. Also, make sure you have an emergency kit in the trunk, just incase. Stop to explore often. Look for roadside advertisements announcing local events or points of interest that are on the "one day I'll stop there" list. Ask the locals about hidden gems that the rest of us might not be privy to. Explore and discover the unknown.
Wings - Pack light, just a carry on will do. Go to the airport and buy a cheap roundtrip ticket to anywhere. You can buy the ticket online but if you go to the airport to buy it, all mysterious like, it's more fun.

Once you land, pick up a guide book and follow your instincts. Be sure to pack accordingly. Where ever you end up will be a truly amazing adventure and an eye opening passage towards self discovery. Once there, be creative when making your way around the sites. A few examples are sightseeing bus tour, helicopter ride, and water taxi, use your imagination.
Rails - Hop a train and soak in the magnificent views of the countryside and all of its surrounding beauty. Scheduled stops allows time for exploration. The destination does not matter, it's the journey that mystifies your soul. There are so many great destinations by rail travel that offer tours and packages. All you need to do is show up, climb board and let the romance of the rails take your breath away.
Cruise - Set sail off into the sunset. Imagine the salty air, gentle breeze and warm sun on your face as you leisurely enjoy a fruity cocktail while relaxing on the promenade deck. All your needs are met right there on the ship and you don't even have to get off at the port stops if you don't want to. But, what's the fun in that? Go explore.
NO OTHER PLANNING NECESSARY. THE REST WILL TAKE CARE OF ITSELF. YOU'LL BE AMAZED AT WHAT YOU WILL EXPERIENCE IF YOU JUST LET GO.